LISERETS JANTES MT07 MT 07 STICKERS MOTO kit pour 2 jantes 40 Colors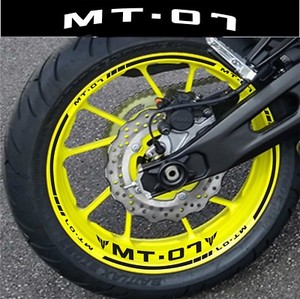 ---
Expédié sous 24 h !

Kit pour vos 2 jantes comprenant :

16 liserets hachurés pré-courbés  + 17 inscriptions pré-courbés

4 stickers en 2 couleurs,  2 jantes avant 26cm x 2,6cm - 2 jante arrière 33cm x 3,3cm

stickers sans fond, un papier transfert recouvre les stickers pour un collage très facile.

Toutes les couleurs sont disponibles.

Veuillez m'indiquer aussitôt  sur messagerie la couleur de chaque sticker

 Please tell me immediately on email the color of each sticker

Por favor, dime inmediatamente en el correo electrónico el color de cada pegatina

Créé par Turbo ListerL'outil de mise en vente gratuit. Mettez vos objets en vente rapidement et en toute simplicité, et gérez vos annonces en cours.